Peetri Basic school pupils and teachers in Geece!
4th of February we started travelling to Athens. We were very excited .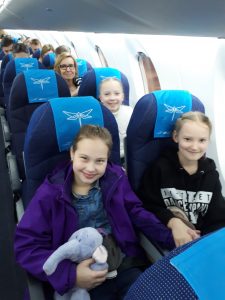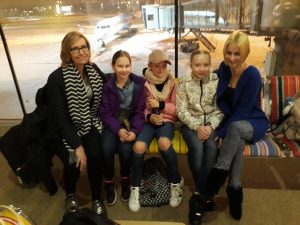 We met the families and they were amazing. So warm and helpful. We enjoyed our stay with them!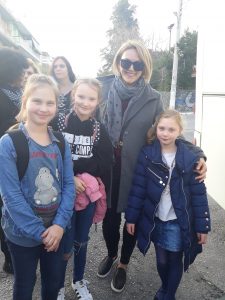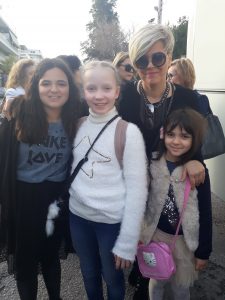 Greek students had prepared a wonderful performance to us. They even sang in every language. We were so surprised.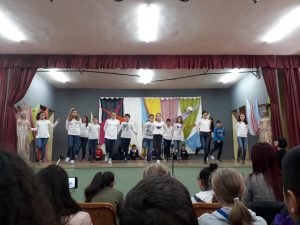 We saw the school and the students told us about the rooms. We met the teachers  and visited the classrooms.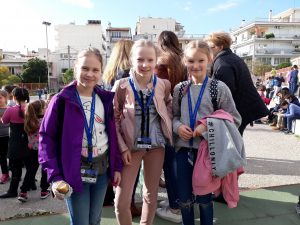 Every day we made some crafts. We participated in Greek school lessons.
We met the mayor of Egaleo. What an honour.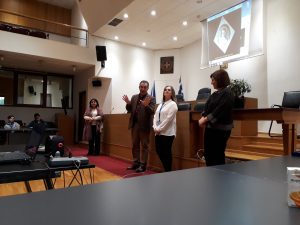 We made lots of friends for life. Euroknitters is an amazing experience!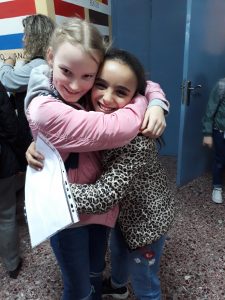 We went to see the Acropolis. This day was full of adventure! The quide told us a lot about history. Happy to learn about Greek ancient culture!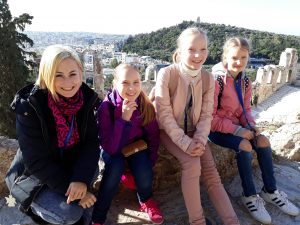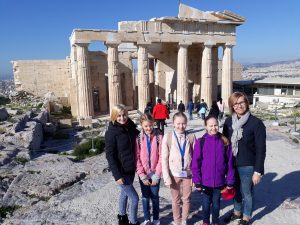 We visited Greek old school lesson. We learned how to write in Greek letters and even dressed up.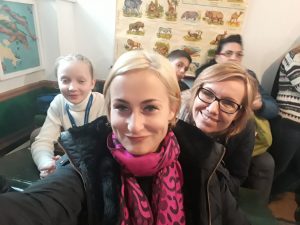 Corinthos canal. What a view! WOW! This is amazing , we had a fun day with lots of sightseeing.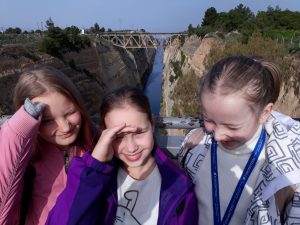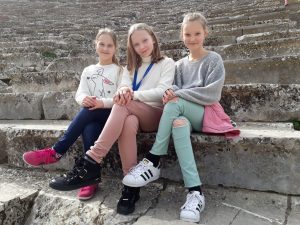 Ballet called Nutcracker. Amazing show! Cultural centre- such a big library!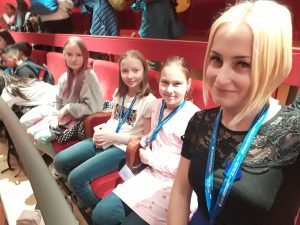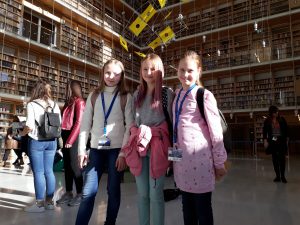 We performed in a play Tapestry! We were the bad monsters. We learned to be more bold. We are shy but this performance we gave our all. Our costumes were cool. We even got a facepainting.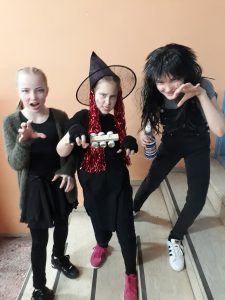 Everything great comes to an end. Thank you so much dear families. The last day we had a Greek night with dancing and lots of home made food and live music in the school. It was very hard to leave.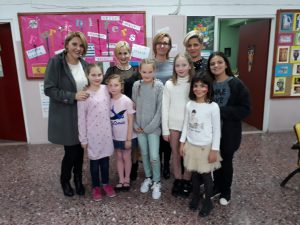 We started to go back home. We were so tired.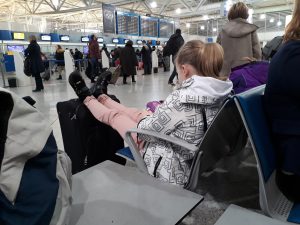 Thank You so much Euroknitters! We learned a lot about Greece! Thank you all the teachers who have worked hard for this!